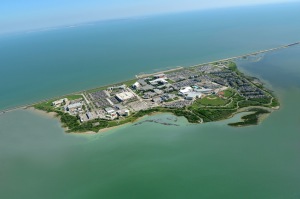 Known locally as the Island University, TAMUCC is a premier research institution ideally located on the Gulf of Mexico. I can accept graduate students through two programs: Marine Biology and Coastal Marine System Sciences. Both are interdisciplinary in nature and offer a vibrant and diverse research experience. Students seeking admission are encouraged to contact program faculty and identify a faculty mentor prior to submitting their application.
The successful applicant will have the opportunity to conduct research related to bacterial genomics and environmental metagenomics. Possible research topics include but are not limited to (1) comparative genomics of Vibrio species, (2) metagenomic profiling of microbes fouling plastic debris in coastal ecosystems and (3) metagenomic investigation of antibiotic resistance in coastal environments. Ample resources are available for field sampling, experimental approaches and bioinformatic analysis.
The ideal candidate will hold a BS or MS degree in Ecology, Marine Science, Microbiology or a closely related discipline. Preference will be given to candidates with prior research experience who demonstrate strong microbiology and bioinformatic skills. To be considered for the position, email Dr. Jeffrey Turner (Assistant Professor of Microbial Ecology) at Jeffrey.Turner@tamucc.edu. Along with a letter of interest, please include your CV, unofficial transcripts and GRE scores.